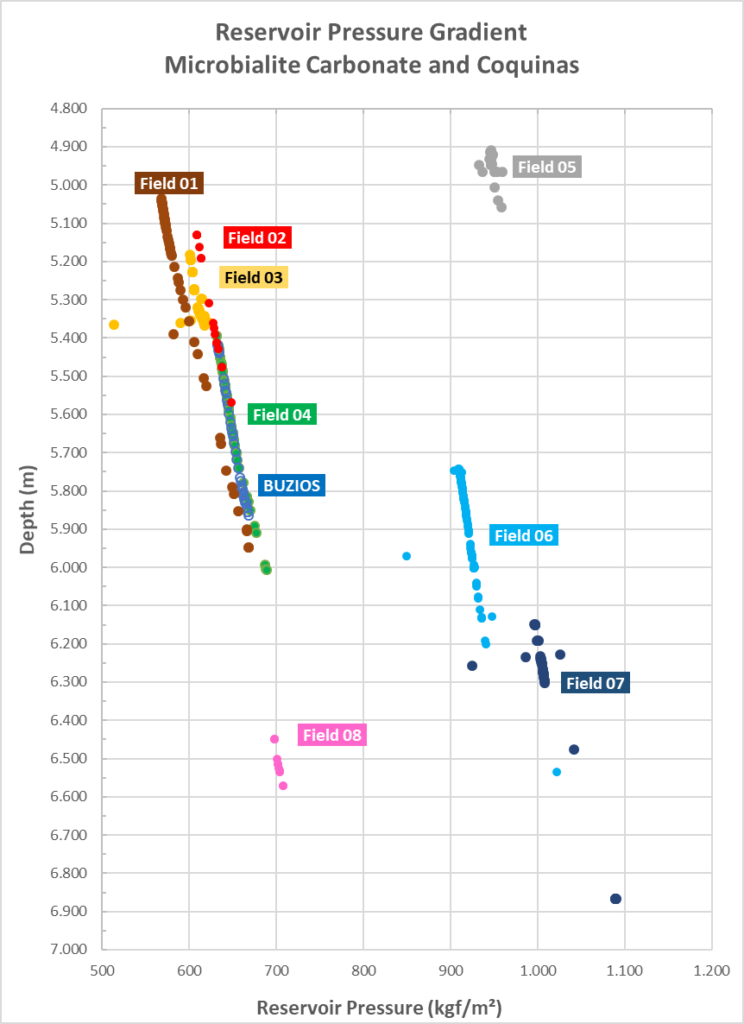 As you know, Formation Pressure Analysis is essential for reservoir description, evaluation and management.
With this in mind, we have begun including data interpretation from dynamic analysis of formation pressure in our Geodatabase.

The data was compiled using Wireline Formation Testing and is available as pressure gradient graphs. Using these plots, it is possible to identify variations in regional pressure regimes and define the pressure behavior of areas under concession or those to be offered in future rounds. The graph above clearly shows the differences in geopressure across selected fields in the Santos and Campos basins.  

With the analysis of 30 wells already complete, the first phase covers some of the most attractive offshore basins in Brazil (Santos, Campos, Sergipe-Alagoas, Ceará-Potiguar).